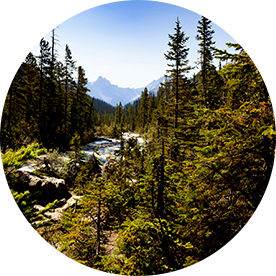 Job Postings
Bonaparte First Nation Job Postings
Communications Coordinator
Closing Date:
When filled.
The Communications coordinator is responsible for planning, organizing and coordinating event, public relations and communication information including overseeing the media platforms for Bonaparte First Nations. The Communication Coordinator will assist with any and or all communications and engagement needs of the needs of the Chief and Council, and the Executive Director.
Learn More
HR Manager
Closing Date:
August 31st, 2023, no later than 4:00pm
The Human Resource Manager, reporting directly to the Executive Director, is the link between Bonaparte First Nation organization's management and its employees. The Human Resource Manager's work spans from providing consultation on strategic planning with the ED and department managers to recruiting, interviewing and hiring new staff; supporting, coaching and mentoring managers and supervisors with human resource related matters including interpretation and administration of HR policy and procedures; employee appraisal and discipline; and employee development and improvement plans.
Learn More
Elders Coordinator
Closing Date:
August 18th, 2023, no later than 4:00pm
This position is responsible for keeping Elders connected to Chief & Council as an advisory committee; to provide administrative support and guidance toward protecting BFN culture, traditions and territory as the nation continues to grow.
Learn More
Education Director
Closing Date:
August 23rd, 2023, no later than 4:00pm
The Education Director oversees the Bonaparte First Nation (BFN) Education Department, liaising with educators, students, parents and education committee members. They will prepare and submit proposals for education and training to enhance community member opportunities and works to provide services for learners to achieve their goals
Learn More
Receptionist - Administration
Closing Date:
August 15th, 2023, no later than 4:00pm
This position provides front-line administrative support for the Bonaparte First Nation faculty and community.
Learn More
Housing Committee Board Members
Please be advised that, the Housing Committee is currently on hold.
The Housing Committee represents BIB in matters related to housing. They act in cooperation with the Housing Department and remain independent from this department. Various functions of the committee are to review and recommend to Council (the decision-making body) issues such as: oversight of the Housing Department, tenant…
Learn More
Operations Manager Job Posting
Closing Date for Proposals: As soon as suitable candidate is met.
To achieve these goals, the FOHHCR strives to build a sound revenue-generating infrastructure capable of meeting increasing visitor demands, with an emphasis on long-range strategic planning and results, while preserving the rich culture and heritage of the…
Learn More
Please check back regularly, as we frequently post new jobs. Please fill out the form below or apply to the email listed on a the job posting