Welcome to Bonaparte First Nation
Empowered by a Foundation of Tradition, Culture, and Language
Ensuring our lands and resources are protected for future generations.

About Bonaparte First Nation
Members are called the St in Secwépemctsin, which means "people of Stuctuws"
Bonaparte First Nation, formerly known as Bonaparte Indian Band, is a member band of the Shuswap Nation Tribal Council of the Secwépemc (Shuswap) people. The Band is located west of Cache Creek on about 1,878 hectares of land. The band is separated into nine (9) sections, and has a membership of about 900.
Meet and learn more about the knowledge keepers and the respected elders in our community.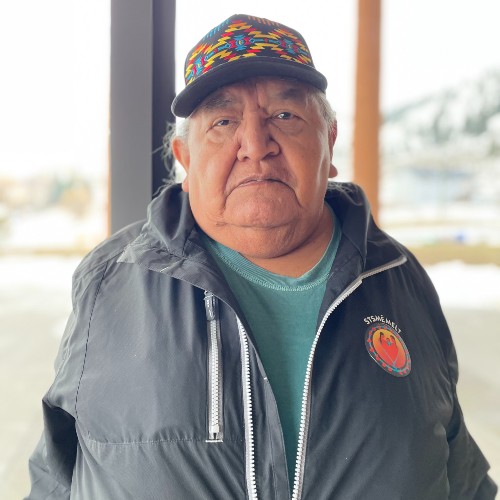 Percy Casper
Percy Casper is one of Bonaparte's knowledge keepers. He lives with his family in the Secwepmc territory and advocates for the empowerment of all community members. Percy believes that individuals need to explore their culture, tradition, language, art and spirituality to appreciate their own identities. As a bead artist, dancer and jewellery designer, Percy finds opportunities for cultural revitalization through arts. His advice for the community is for everyone to pursue their education, appreciate their families and believe in themselves.

Seeking to enhance self-sufficiency, self-governance and stability within the community.
Vision
To be a government that is unified and empowered by a foundation of tradition, culture, and language.
Mission
To build a healthy and self-sustaining future for all our families by providing relevant and effective programs, services, and culturally appropriate governance.
Values
Knucwentw'ecw Help one another
Y'ucwementwecw Take care of one another
Integrity, Respect, Equality

Community & Youth Video Projects
Special projects created by our members.